9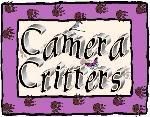 Hola Amigos, soy
Stellaluna
!
He descubierto lo que parece una alternativa al catnip!
Lo unico que sé es que es alguna de estas dos plantas:
Y luego...
Hola Amigos.....
La vida es tan bella, hay que bailar!
Ahhh, es sol es tan bello!
Y tú qué vés?
♫Come on everybody, Come and clap your hands, come on everybody, it's the hamster dance♫
Hasta luego!
Conclusión: No sé, será catnip? No sé la verdad, pero tiene efectos parecidos....
Si te gustó esta Aventura talvéz te guste: