5
Hello everyone, I know, I know, it's Wednesday and I posted this earlier, but where Bae lives is Thursday so it's okay :-)
As maybe you knew last week, I couldn't find something silver, BUT I found a picture with silver colors, it's one called "Whisper"


I look like a silver cat here, rigth?
Now with the bad news... my camera is broken! So we can't take more pictures :-( But don't worry,
Brownie
is a good doodler by nature ;-) so you'll get entretained.
Have a nice thursday, next week:
Blue
, you maybe will get next week's theme in doodles...well...
Bye!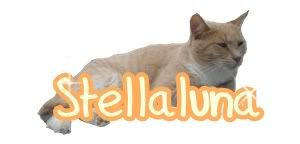 Tamir, I'm still waiting your answer...

Si te gustó esta Aventura talvéz te guste: